The Enigma Relay project celebrates £10,000 National Lottery grant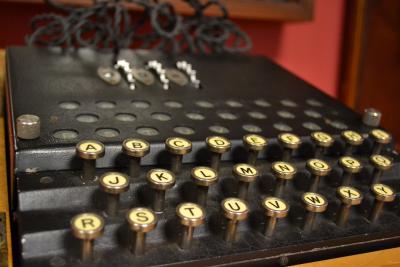 Jozef Pilsudski Institute of Research Ltd in Hammersmith has received £10,000 from the Heritage Lottery Fund (HLF) for their exciting project the 'Enigma Relay' explaining Polish cryptanalysts' part in the race to break the Nazi Germany Enigma machine code.
Led by curators and volunteers from the local community, the project focuses on achievement of Polish mathematicians and contextualises it within the brackets of the later British code-breaking success.
The intention of the project is to stimulate conversation between Polish and British public.
The new undertaking will foster better understanding of our community's history and encourage engagement between British and Polish public. A new exhibition concerning the Polish cryptographers and the broader history of Enigma code-breaking will showcase a unique model of Enigma machine. The exhibition will be supported by a series of lectures given by specialists in the field of cryptology and the history of Enigma as well as workshops on the subject for local schools supplementing and supporting the National Curriculum. For our staff and volunteers it is an excellent opportunity to develop new skills in preservation/conservation of artifacts and museum management.
Commenting on the award, Anna Stefanicka, said: 'It is great to be recognised and have this amazing opportunity to work with Heritage Lottery Fund again. It is an exceptional chance to reach out with our message to a broader audience. It gives us new means to engage in conversation with British public and explain our community's achievements. I am convinced that popularising this episode of our shared British-Polish history is an excellent way to show how diversification and cooperation leads to better understanding of each other and can result in world-changing breakthroughs.'
Stuart Hobley, Head of the Heritage Lottery Fund London, said: "The Enigma Relay project, supported thanks to money raised by National Lottery players, is a great opportunity for us to learn about and explore the contribution of Polish cryptographers in cracking the Enigma code during the Second World War. This is a little known story in the UK but forms an important part of our shared British-Polish heritage so we're really looking forward to what this project will achieve."

2015-12-03