Enigma Relay – how Poles passed the baton to Brits in the run for WWII victory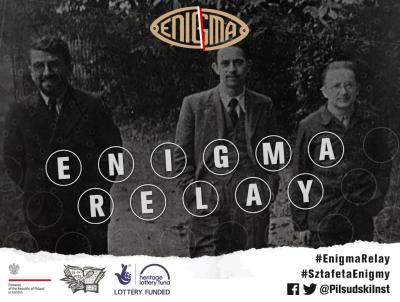 We are happy to inform that the 'Enigma Relay' exhibition opens to public from 15 March 2016.
Enigma enthusiasts can also learn about WWII Polish cryptanalysts online by following the hashtag #EnigmaRelay. Tune in every Saturday on Facebook and Twitter to uncover a piece of this unknown story.
The project is sponsored by the Heritage Lottery Fund and organised in collaboration with the Embassy of the Republic of Poland in London.
Follow us on Facebook and Twitter:
#EnigmaRelay @PilsudskiInst @PolishEmbassyUK