History, aims and objectives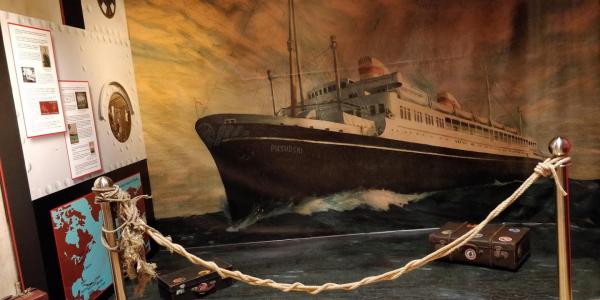 The Jozef Pilsudski Institute in London continues the work of the Institute for Research into the Modern Polish History established in 1923, in Warsaw.
The reconstruction of the Institute in post-war Poland was not feasible because of the Yalta Agreement, leaving the Polish nation for the next half-century within the Soviet sphere of influence.
In 1947 the Jozef Pilsudski Institute in London was founded in order to continue the mission of its pre-war predecessor. In this new geopolitical reality it became one of the first cultural and educational institutions established to serve the Polish community living in the United Kingdom.
The primary aims of the Jozef Pilsudski Institute in London are collecting and safeguarding documents, historic artefacts, and books regarding the early 20th century Polish history. These are specially related to the work and political vision of Marshal Jozef Pilsudski, the father of the modern Polish state.
The Institute recognises its continuing educational role in disseminating knowledge and fostering public understanding of Poland's early 20th century history and its legacy. Through the commitment of its Executive Committee and Council, and above all its numerous volunteers, the Institute promotes engagement and participation. In order to fulfil its statutory goals the Institute organises exhibitions, lectures, book launches, and celebrations of anniversaries related to Polish history. The Institute emphasises its open character by addressing a wide range of audiences, from scholars to school children, and strongly encourages historical research.
The Jozef Pilsudski Institute in London recognises its current and future purpose in advocating better understanding of history and culture of the Polish nation in the United Kingdom.